18-Year-Old Student Set Ablaze And Killed For Reporting Sexual Harassment Against School Principal
An 18-year-old student has passed away after being set on fire for going to the police about sexual assault. Nusrat Jahan Rafi went to an Islamic school, known also as a madrasa, in Feni, Bangladesh.
She alleged that Maulana Siraj Ud Doula, the school's principal, had been harassing her. She stated that he had summoned her to his office and then touched her inappropriately again and again.
On top of that, she had reportedly attempted to speak to other teachers about this but had been ordered to keep it quiet.
---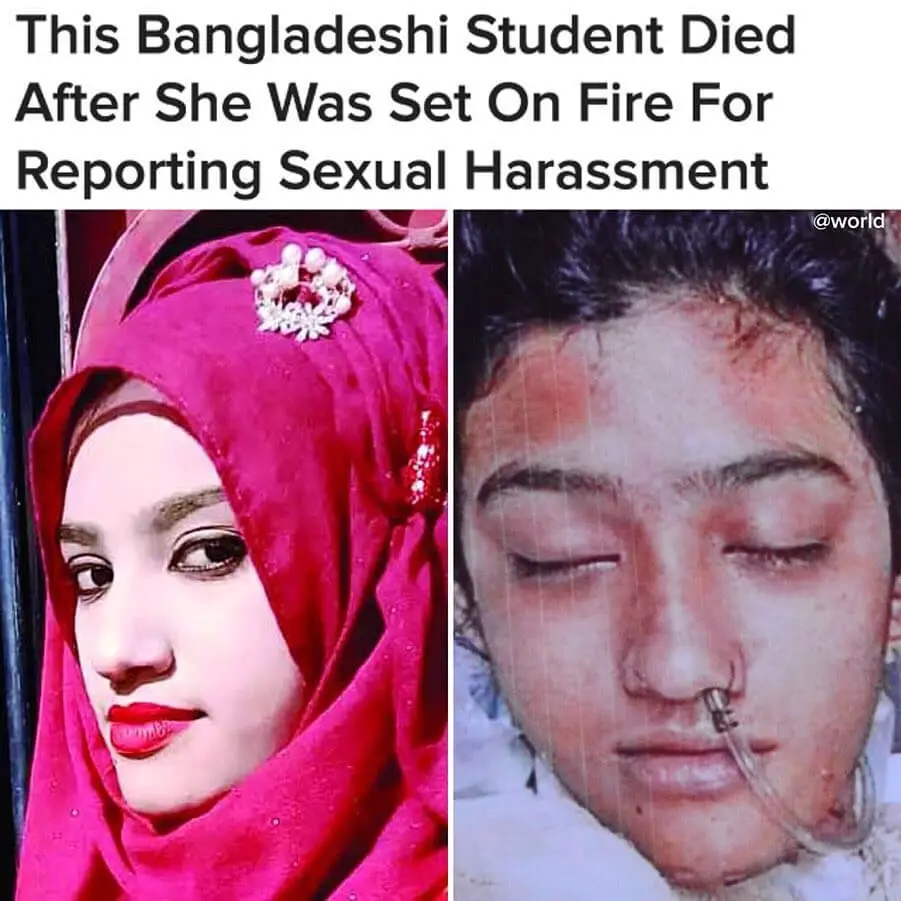 Rafi filed a police report regarding this incident on the 27th of March.
When she gave her statement, a police officer decided to film her without her consent.
The footage was even then posted online on social media sites – an illegal action based on the Digital Security Act.
Local media then got their hands on the footage.
Throughout the footage, Rafi appears to be extremely distressed, crying as she tells her story.
In the background, a police officer's voice is audible, telling her to stop covering her face with her hands and saying that this isn't a big deal.
He even chastises her for crying, saying nothing serious enough to warrant crying happened.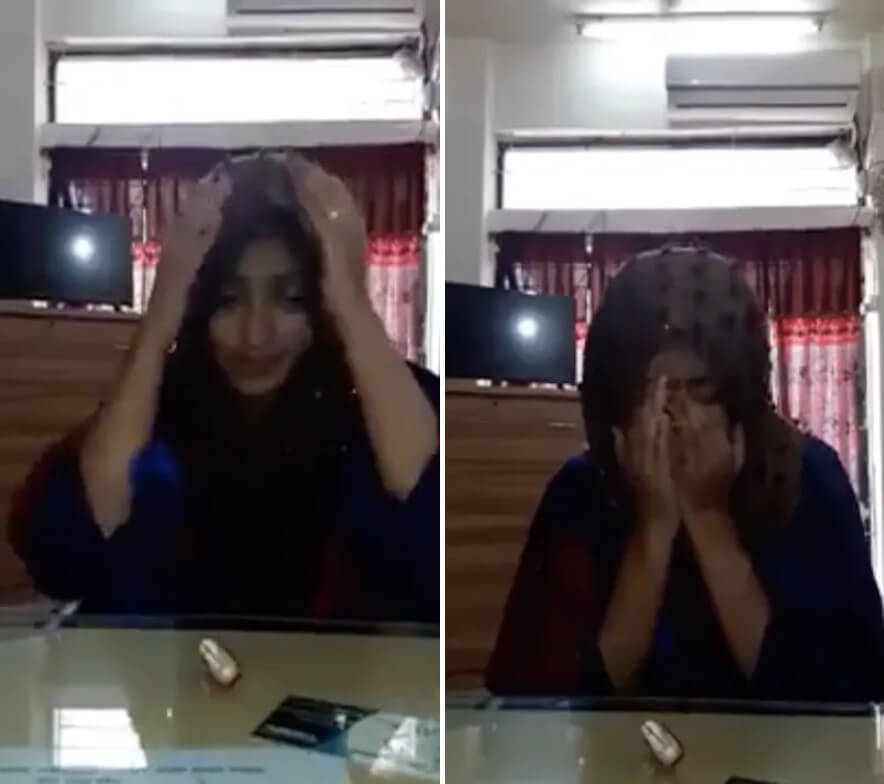 Ud Doula was arrested shortly after Rafi's report was made.
Male students began staging protests, demanding the release of their principal.
Meanwhile, death threats began to be hurled at both Rafi and her family.
Then, everything came to a horrifying end.
On the 6th of April, Rafi was convinced to climbing up to the roof of one of the buildings at the school.
She was tricked into doing so and was met by four individuals.
They were wearing burqas and their faces were obscured, and they attempted to convince Rafi to withdraw her statement so that Ud Doula could go free.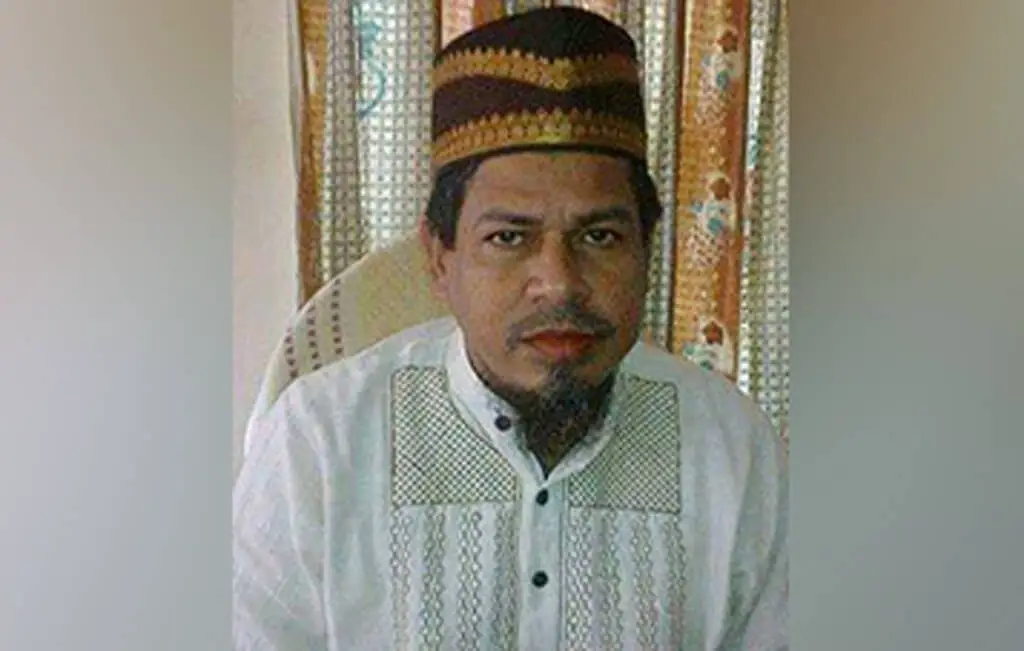 Rafi refused to do so, so the attackers doused her in kerosene.
They then lit her on fire and fled.
Rafi screamed for help as she dashed down the stairs engulfed in flames.
She was rushed to a nearby hospital but the severity of the burns she sustained over 80% of her body required her to be transferred to Dhaka Medical College Hospital.
She died days later on the 10th of April.
When Rafi's body was brought to her home, villagers and family broke down, and two of her brothers even lost consciousness.
It wasn't long before her story spread throughout the nation and then the world, sparking outrage.
Thousands came to her funeral and many more began staging protests.
Around the world, people have used #JusticeForNusrat to demand justice.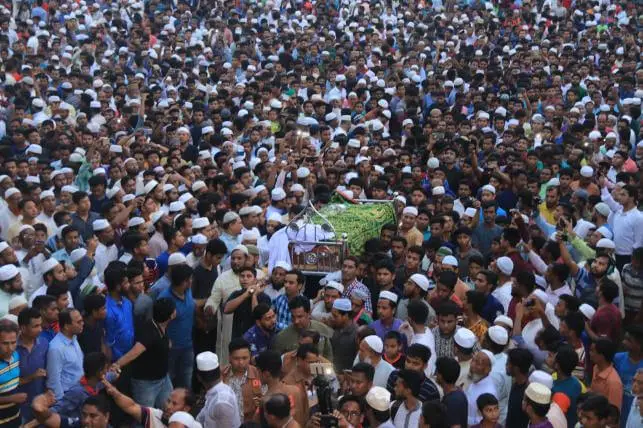 Thus far, 14 individuals have been arrested or detained by police due to links to this case.
A confession from two main suspects, Shahadat alias Shamim and Nuruddin, Ud Doula's aides, was obtained where they admitted to planning to murder Rafi with 5 students after they visited their principal where he was being held.
They had also been behind the protests demanded the release of the man.
Since then, a third student has confessed, and he added that Ud Doula allegedly was the one directing and instructing the group.
Meanwhile, police are also investigating their own actions since Rafi's report.
The officer who filmed Rafi has been transferred and is on the receiving end of a lawsuit.