94-Year-Old Woman Arrested For Not Paying Nursing Home Rent
Juanita Fitzgerald is a 94-year-old woman who was arrested at a Florida Senior Living Facility. She was arrested four days before her 94th birthday.
Juanita had to leave all of her belongings behind as she was carried from the facility by the police.
Juanita was arrested because she did not pay her rent. At the time, the rent was $161. Juanita was also charged with trespassing.
---
She told the police officers that she was not going to leave the facility unless they carried her out. Juanita lived at the facility for eight years before she was evicted.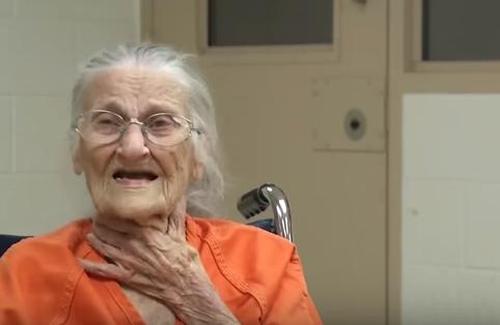 There are 46 residents at the National Church Residence. Juanita no longer has any of her possessions. She is afraid that she will never get any of her belongings back.
Juanita also said that she does not have anybody. All of her family lives in Tennessee. She also told her family not to let her son know what was going on.
Juanita said that she had tried to pay her rent, but the people who own the facility refused to accept it.
Reports of her arrest were made all over the country. Many people tried to help the woman. Fortunately, Juanita's bail was only $500, and she was able to get out of jail.
Juanita was able to get out of jail before her 94th birthday. The Mid-Florida Homeless Coalition stepped into help her.
93 year old Juanita Fitzgerald says she tried to pay her rent but was refused. Says she did not tell them she was dying to get out of paying rent. She says that's a lie! Also says she's never been arrested before but has faith God will get her through! News 6 WKMG / ClickOrlando pic.twitter.com/JjE4wifKlx

— Adrianna Iwasinski (@AIwasinski) December 14, 2017
They put her in a motel after she got out of jail. They wanted to make sure that she did not end up on the streets.
B.E. Thompson is one of the board members of the organization. He said that they are trying to accommodate Juanita as soon as possible.
She is refusing to get help from any social services agencies.
Karen Twinem is a spokesperson for National Church Residences. She said that Juanita did not pay her rent because she thought that she would die soon.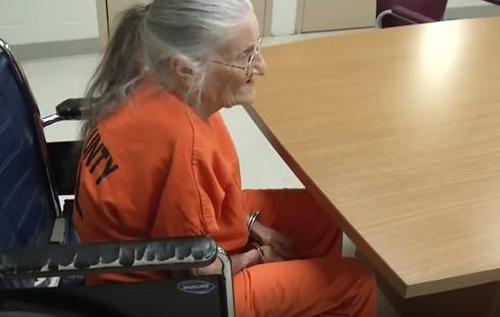 Juanita offered to give the facility half of her property, but they turned it down. She is now getting help from a local resident who decided to set up a Gofundme for her.
Juanita was born and raised in Kentucky. She has been married twice. She got married for the first time at the age of 17.
She has two children, and both of them are from her first marriage. She stated that she has done a lot of living in her 94 years.