A Kind Stranger Swapped His First Class Seat With A Mom And Her Sick Baby
If you've ever been on a plane, then you know that there can be some passengers who are a bit more disturbing than others.
They might not mean to bother everyone else, but there are situations that result in the flight being difficult or uncomfortable.
Kelsey Zwick had her baby on a plane and attracted the attention of several passengers around her. One of the men in the first-class section came to her rescue when she was having difficulties with her baby crying.
---
Kelsey's baby was also sick, an unpleasant experience for many of the passengers on board the plane.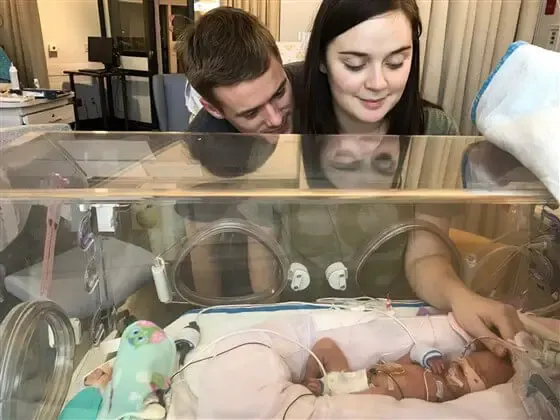 It was only a short time after Kelsey and her little girl, Lucy, got on the plane that things started to go downhill.
The two were flying from Orlando to Philadelphia, a trip that she hoped would have been a short one with few complications.
Kelsey was concerned because Lucy was showing signs that she didn't feel good before they got on the plane.
They were flying to Philadelphia so that Lucy could get treatments for a chronic lung disease that she was born with as she was born several weeks early.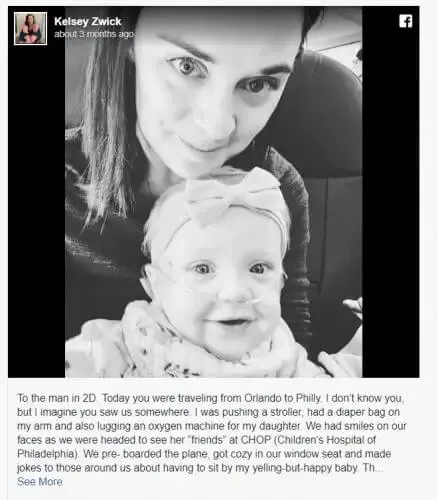 Kelsey knew that she was getting the best care possible for her daughter, and she was grateful every step of the way.
While Kelsey and Lucy were on the plane, a man in first class made her flight a bit easier. He noticed the oxygen tank that Kelsey struggled with on the plane.
It was the only way that her daughter could breathe comfortably, so she had to keep it with her. Kelsey was soon approached by one of the flight attendants.
A man she had seen earlier wanted to give Kelsey his seat so that she would have more room on the flight.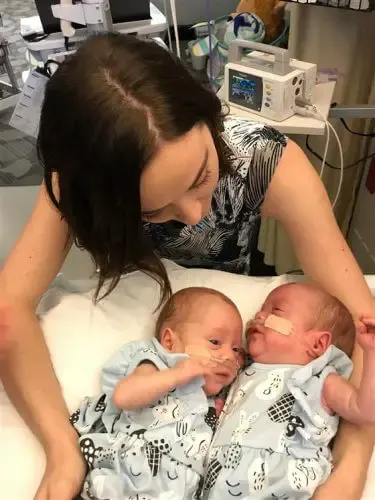 When Kelsey understood what was happening, she was thankful and started to cry because of the kindness of another person.
Jason Kunselman knew he had to do something for Kelsey when he saw her having so much difficulty with her bag and the tank.
Jason's birthday was the following day, so he considered it a special gift.
A flight attendant approached Jason and assured him that God would see his good deed and that he would be repaid for his kind act.
Kelsey and her daughter had a smooth flight for the rest of the trip.
Share this wonderful story with your friends!