After 113 days in the NICU, this 1-pound preemie overcomes all odds to become a flourishing toddler. How he seems now, three years later
Wyatt Brenner was born as a premature baby weighing barely one pound eight ounces. He had internal bleeding, an abscess in his stomach, and a perforated intestine after a difficult birth. As a result, Wyatt was taken to a NICU more than an hour away for surgery. Wyatt and his family spent 113 days in the NICU healing and growing before being allowed to return home.
«My husband was bouncing back and forth between McAlester and Tulsa, working and caring for the house/dogs, and being at the hospital with Wyatt and me.» I tried to leave the hospital as little as possible. «Being at St. Francis in Tulsa was the greatest blessing because it had the best of the best NICU team,» Wyatt's mother, Jessica, tells Love What Matters.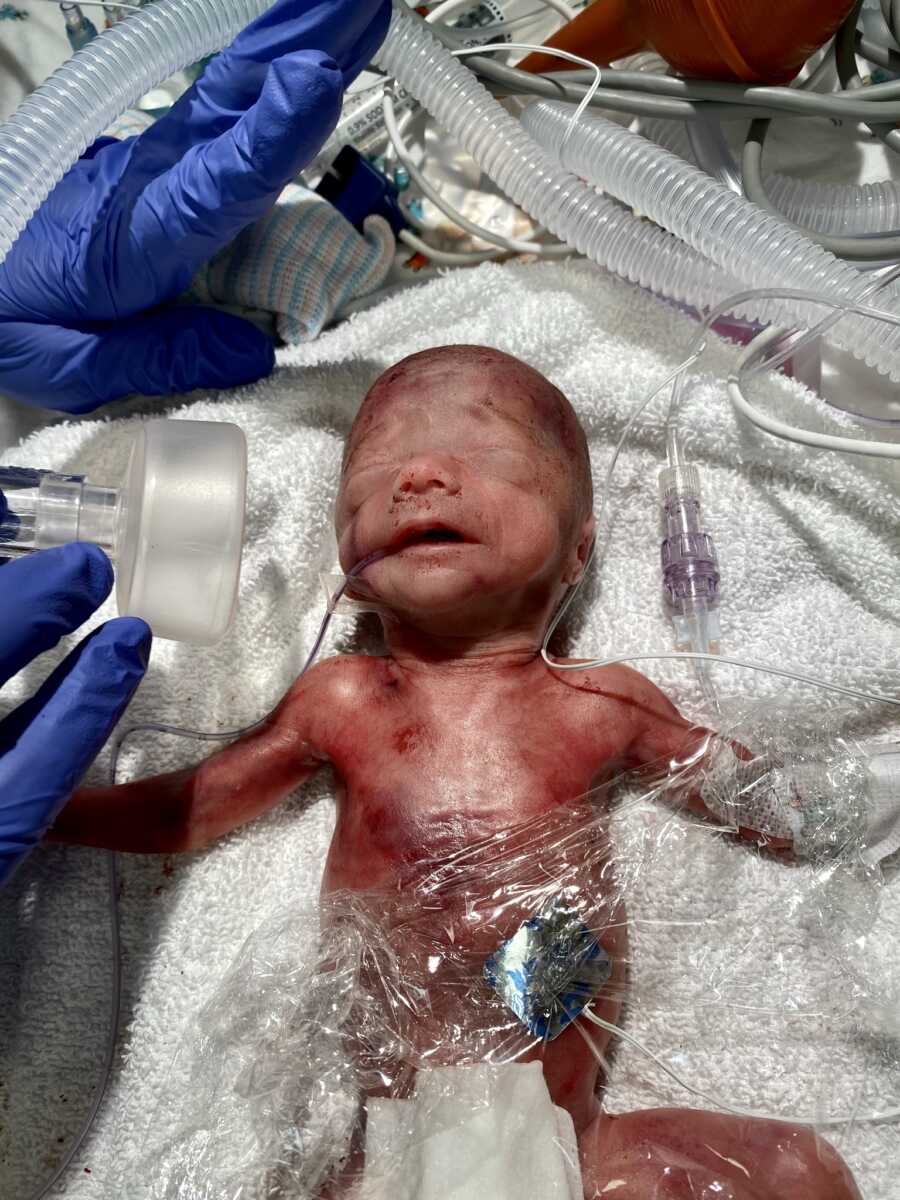 ---
«It was all God, from the security guards at the front desk to the janitorial staff, cafeteria, respiratory therapists, specialty staff of surgeons, GI teams, and (saving the best for last) nurses and neonatologists.» It was solitary at times, but it also felt like we were in an other universe with primary nurses and medical staff who became like family.»
The assistance the family received from hospital staff, family members, strangers, and volunteers made their time in the NICU easier. Knowing that there was help available made the unpleasant situation easier to bear. The Ronald McDonald House in Tulsa will be remembered as one of our greatest benefits since it provides a bedroom with a bathroom and shower, as well as a common kitchen and living area.
«It was a home away from home during the most terrifying time of our lives,» Jessica adds. «Friends also stepped up to care for our dogs and home.» We received cash assistance for bills and meals while in the hospital. We have prayer warriors praying for Wyatt every day.»While Wyatt's trip in the NICU ended just two weeks before Covid lockdowns, Jessica is grateful that the family was able to develop and recover in their own home.
In an Instagram video, Jessica shares her gratitude for the two-and-a-half years she's had with her son. The comments are an outpouring of support and love for Jessica and Wyatt's journey and offer well wishes and hope for the family as Wyatt grows up. This support has shown Jessica how important her story can be as a beacon of hope for others going through times like this. Now a full-grown toddler, Wyatt has had some difficulties as a result of his illnesses but is growing into a strong and independent boy.
"Wyatt is walking and talking. He goes to a 3-year-old program at a local Christian school and is learning new things every day! He goes to physical therapy and occupational therapy weekly and will start speech therapy again soon!" Jessica tells Love What Matters. "He is joy and sunshine! He is the happiest boy; he doesn't meet a stranger and will wave at everyone.
He loves people and has a smile that could break the hardest shell of a person! God has big plans for this boy."The Brenner family shows that there is light at the end of dark and difficult times. With love and support they have been able to overcome the odds to give Wyatt a happy, healthy, and loving life.