Boy Almost Blinded After Bully Smashes His Glasses Leaving Him Covered In Blood
High school is tough enough to get through on its own. But Nathaniel Dryden, 15, has experienced just how much harder it can be when bullies are involved.
Nathaniel, who is from Shelton Lock, Derbyshire and goes to the Merrill Academy, has been attacked by a bully twice.
The first attack, which happened on the 23rd of January, involved the bully allegedly punching him repeatedly, completely unprovoked.
---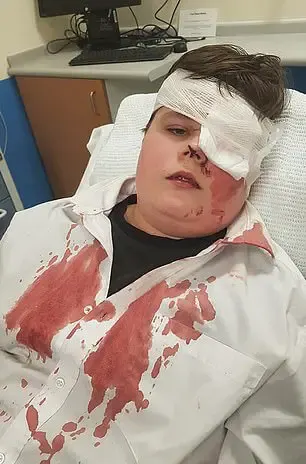 A recording of the bullying was taken and distributed among schoolmates and others in the neighborhood shortly after.
It was only reported when a video found its way to Nathaniel's mother.
The bully was suspended, but further disciplinary action was worryingly not taken, and it was not enough to prevent what happened next.
The second attack took place on the 16th of February and almost caused Nathaniel to lose an eye.
The aforementioned bully told his friend to go up to Nathaniel and punch him in the face, once again, entirely unprovoked.
The blow to his face was so brutal that it shattered the boy's glasses, causes pieces of the glass to become lodged in his face – missing his eye by a mere inch.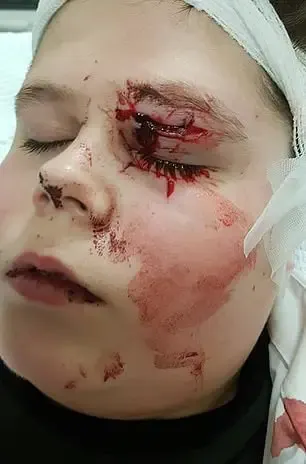 Blood began to stream down Nathaniel's face, and there was so much gushing blood Nathaniel feared he may bleed to death.
According to his father, nurse practitioner Mick, the incident happened when the bully's friend asked if he thought a particular person's girlfriend was a "slut", accusing Nathaniel of doing so before.
Nathaniel would never use such derogatory language and protested, but the person did not listen and delivered the painful and dangerous punch.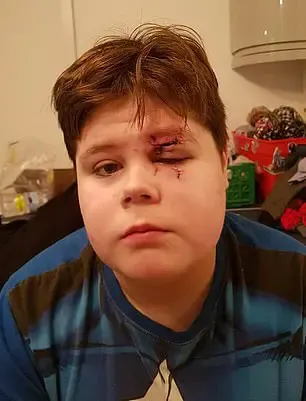 The Merrill Academy contacted police when the incident occurred.
Nathaniel was rushed to the hospital, and when his parents found out what happened, they were absolutely devastated, describing the attacker's actions as "evil".
Nathaniel suffered gruesome and severe injuries to his face, and the emotional scars are even more painful.
Mick describes his spirit as broken, and fears Nathaniel may suffer psychological effects from this incident and the one prior for the rest of his life.
He now rests at home, attempting to recover from the incident both physically and mentally.
But the trauma is something that may be difficult to bounce back from, and conditions such as depression and PTSD can often stem from such incidents.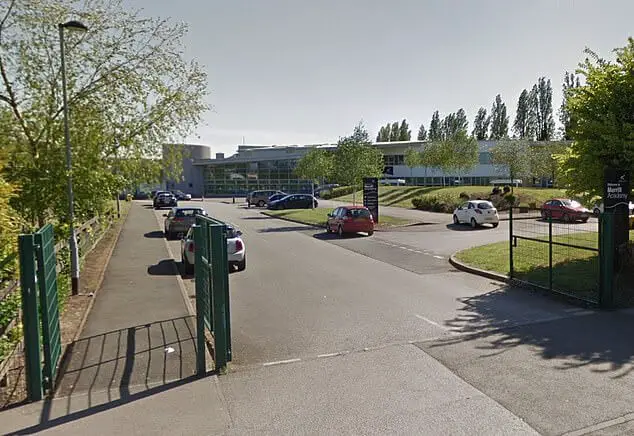 Paul Beedle, who is the Merrill Academy's acting head teacher, confirmed that a student was injured in what he carefully describes as an "isolated incident".
He went on to state that these types of occurrences rarely ever happen at the school, and that the attacker was dealt with based on the behavior policy of the academy.
All parents have been informed of these steps and are updated as they proceed.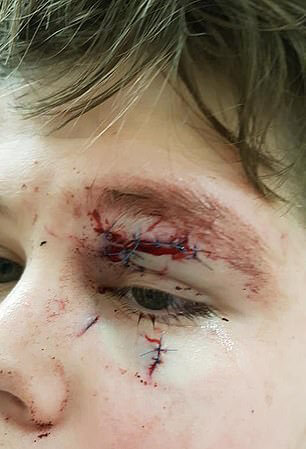 Meanwhile, the Derbyshire Police has visited Nathaniel's family and are working on investigations into the attack, though no arrests have been made at this moment.
Nathaniel will be resting away from school for the time being, and it remains to be seen what his family will decide are the next best steps for their son's wellbeing.
We hope he will make a speedy recovery and that the attackers will receive the necessary consequences.