Heritage Foundation senior fellow for China strategy Michael Pillsbury weighs in on the latest developments in the Russia-Ukraine war as questions swirl over China's next move on 'Fox News Live.'
CIA Director William Burns said in an interview set to air Sunday that the United States is "confident" that China is considering providing lethal equipment to Russia to support Moscow's war against Ukraine.
"How confident are you in the intelligence that this is something Xi Jinping himself may change his mind about?" CBS "Face the Nation" host Margaret Brennan asked Burns in a sit-down interview.
"Well, we're confident that the Chinese leadership is considering it, the provision of lethal equipment," Burns said. "We also don't see that a final decision has been made yet. And we don't see evidence of actual shipments of lethal equipment. And that's why I think Secretary Blinken and the president have thought it important to make very clear what the consequences of that would be…"
"To deter it," Burns affirmed. "Because it would be a very risky and unwise bet."
"So why would Beijing risk a tailspin in its relationship with the United States and with Europe by crossing this line?" Brennan asked.
"It's a good question, and that's why I hope very much that they don't," Burns said.
Burns recalled how he flew to Kyiv on the cusp of the Russian invasion of Ukraine, warning President Volodymyr Zelenskyy that the most recent intelligence suggested President Vladimir Putin was planning what "he thought would be a lightning strike from the Belarus border to seize Kyiv in a matter of a few days, and also to seize an airport northwest of Kyiv called Gostomel, which he wanted to use as a platform to bring in airborne troops as a way, again of accelerating that lightning conquest of Kyiv."
"I do think the role of intelligence in this instance, while we're able to provide to President Zelenskyy not just on that trip, but throughout the course of the war, have helped him defend his country with such courage and tenacity," Burns said. "I think that made a contribution early just before the war started."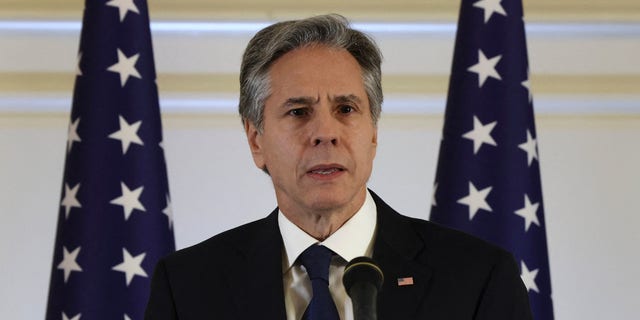 Last weekend, Secretary of State Antony Blinken, who met with China's top diplomat Wang Yi in Munich, Germany, for the first time since the Chinese surveillance balloon controversy, said the U.S. has evidence Beijing is considering providing lethal support such as ammunition and weapons to Russia.
"I agree with the administration for beginning to expose what they have picked up, likely in intelligence circles, that China is getting ready to provide some military lethal aid to Russia," Retired four-star Army Gen. Jack Keane similarly stated to "Fox News Sunday" last weekend. "And I think coming out and exposing — and I would go further and tell them — what we think they are attempting to provide, China will pull back, likely, after that public exposure."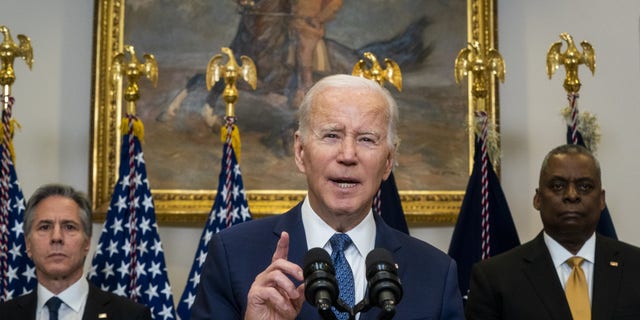 At a briefing on Monday, China's foreign ministry spokesperson, Wang Wenbin, countered that "it is the U.S., not China, that has been pouring weapons into the battlefield."
"The U.S. is in no position to tell China what to do. We would never stand for finger-pointing, or even coercion and pressurizing from the U.S. on our relations with Russia," he said. "China will continue to stay firm on the side of peace and dialogue and play a constructive part in easing the situation."