Homeless Man Begs For Scrap Food Only To Have Chick-fil-A Manager Say "No" And Take Action
Chick-fil-A is known for caring about the community wherever the restaurant is located.
Many of the managers hold fundraisers for organizations and people who are in need as well as those who are sick or who have lost family members and need a helping hand.
Meeting someone who is homeless often strikes a nerve to do something to try to help for many people. There are also those who tend to avoid helping the homeless.
---
One man stumbled into a Chick-fil-A in Tennessee, possibly looking for something to drink or just to get away from being outside for just a few moments.
The manager decided to do something a little special for the man.
When the homeless man entered the restaurant, he wanted to try to get a few scraps that would otherwise be thrown away.
He wasn't asking for money and didn't ask the customers for any kind of assistance.
When he left the restaurant, he had a huge smile on his face because of the actions of the manager.
While the interaction was taking place, a father and his daughter were enjoying a meal at a nearby table.
The father made a social media post about the story so that others might be able to see how the homeless are treated and how simple actions can make a difference.
The daughter decided to trade the toy from her meal for ice cream.
As they waited for a few minutes for her ice cream to be prepared, they saw the exchange between the manager and the homeless man.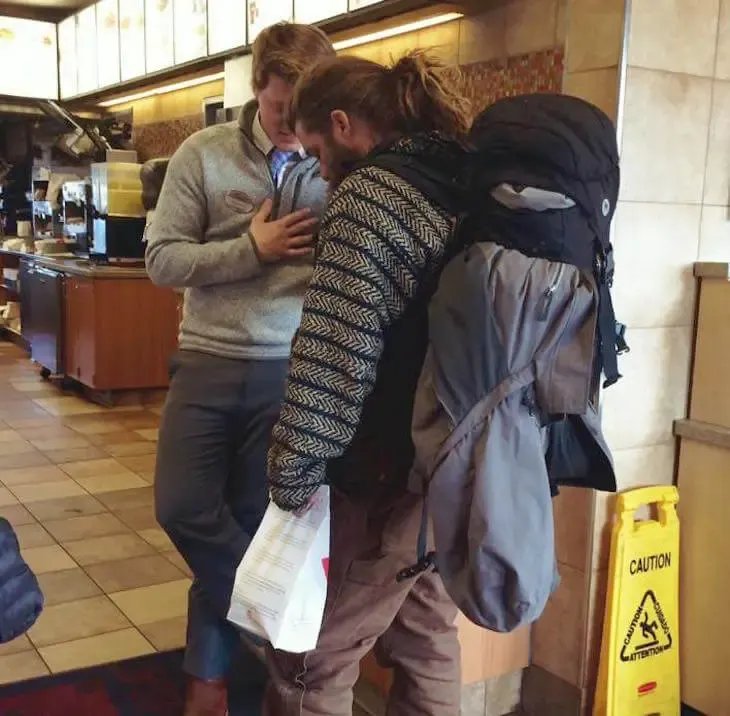 The man was wearing muddy shoes and looked tired. Most of the people in the restaurant tried to stay away from him.
Soon after the man entered the building, the manager talked to him and explained that he wanted to help. He was given a full meal instead of the scraps that he wanted.
The manager also prayed with the homeless man, touching his shoulder so that he would feel as though someone cared.
For some managers, they could have sent the man away, but this manager made a difference if only for a few moments in time.