Inventive Boy Uses Doorbell Camera To Get Help From Dad
An absolutely precious video recently went viral that showed how modern Smart Home technology doesn't simply make life easier, it can make life pretty darn hilarious.
A young Michigan boy, called "Baby Gracie" in the video clip, recently got a major treat.
His mom, who was across the street visiting a neighbor, let him go back across the street to their house to watch TV on his favorite kid's channel all by himself.
---
However, there was a major problem.
The boy knew how to turn the TV on, but he had never picked the channel on his own before.
He didn't know what station was the kid's channel, and he didn't know how to get it on the television.
He did remember one very important thing: the house's front-porch Ring doorbell buzzed directly to his dad's cell phone.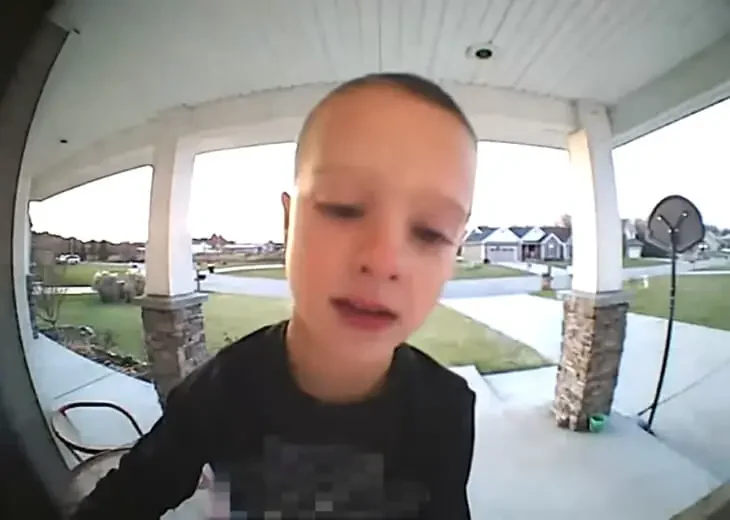 The dad's cell phone alerted him that there was movement at the front door and, he was surprised to see who was on the other end when he turned the mobile camera on.
On the other end was his son, standing on his tiptoes with a huge grin on his face.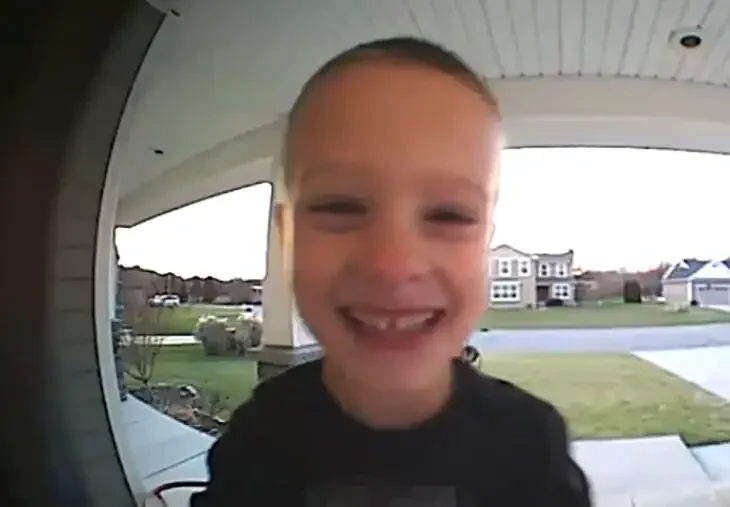 He said "Dad? Dad!" Baby Gracie first tells his dad that he loves him before asking how to turn on the kid's channel in the house.
The young boy then adorably presses his nose and eyes close to the camera, inciting laughter from the group that has gathered around his dad's phone to watch the adorable interaction.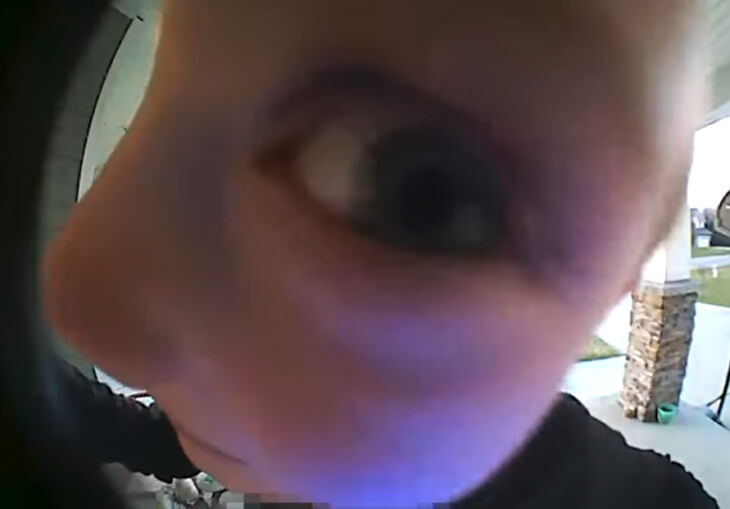 His dad tells him he thinks the channel is number 25. Baby Gracie simply says, "I don't know what channel 25 looks like!"
This brings a huge laugh from his dad, who tells him to just press the number 2 and then the number 5.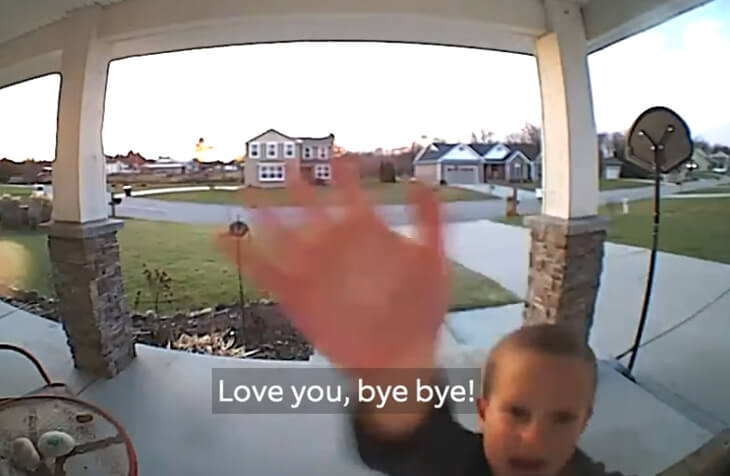 The young boy signs off after telling his father that he loves him and leaving him with a big kiss on the camera.
Precious moments like these between parents and children can't help but warm the heart.
It was truly incredible that modern technology was able to capture this special moment.