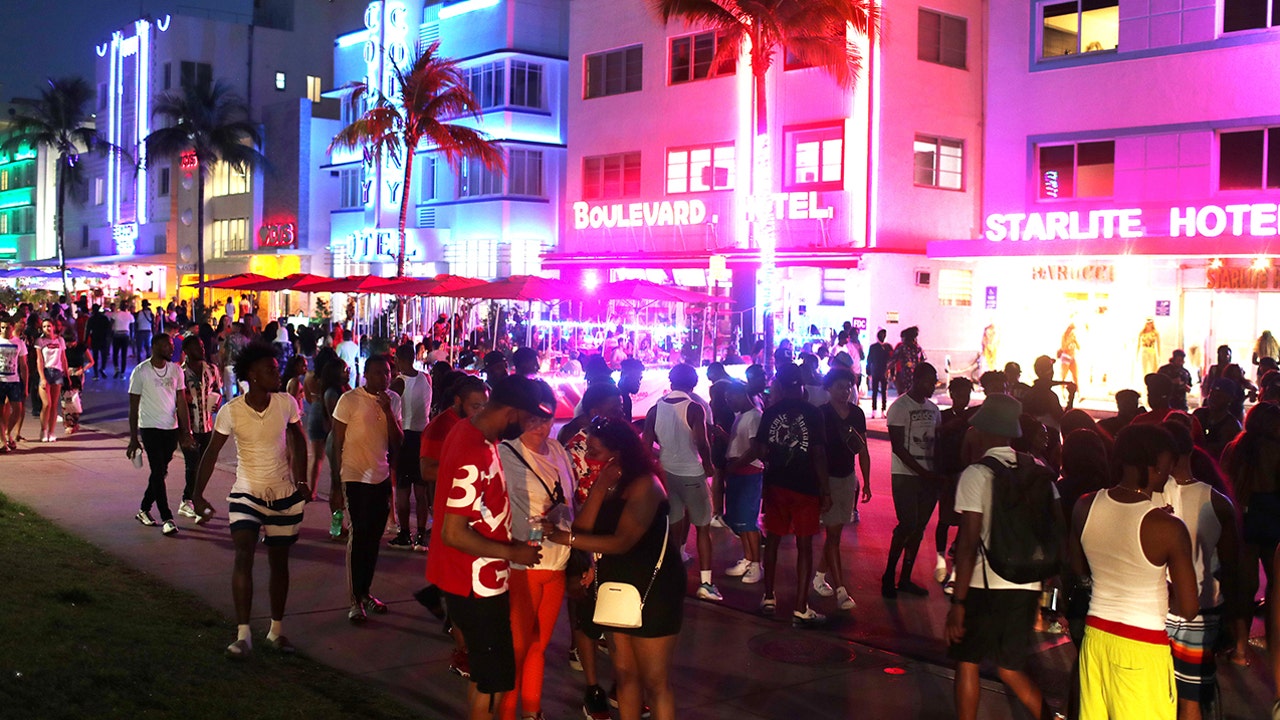 Miami Beach Imposes Curfew After Spring Break Violence
Miami Beach is a popular destination for spring breakers, but this year has been marred by a series of violent incidents that have prompted the city to impose a state of emergency. Two deadly shootings occurred over the weekend, leading officials to take drastic measures to protect both visitors and residents.
In response to these incidents, Miami Beach officials imposed a curfew from midnight to 6 a.m. in the South Beach neighborhood, which is known as a hotspot for late-night partying. Alcohol sales after 6 p.m. are also prohibited in the area. The goal is to dissuade late-night violence that can put both visitors and locals at risk.
The COVID-19 pandemic has exacerbated tensions in the area, with many people letting out their frustrations after being cooped up for so long. Ivan Chorney, a longtime resident and real estate advisor, said that people from all over the country were flocking to Miami Beach because it was one of the few places that remained open.
Since spring break happens at different times for colleges across the country, there is a consistent influx of tourists and college kids throughout the season. While this can be great for the local economy, it also means that the area is often crowded and can be difficult to police.
This year, the city has had enough. Officials are determined to protect both the beach's reputation and the livelihood of those who live and work in the area. "We can't just sit by and let people destroy the beach, reputation and peoples' livelihoods," said Chorney.
Police have already made an arrest in one of the shootings over the weekend, but there is a fear that more violence could erupt if immediate action is not taken.
Miami Beach officials have announced that they will be imposing additional curfew limits from this coming Thursday until next Monday. This is a strong statement that the city is willing to take whatever steps necessary to ensure the safety of both visitors and residents.
Overall, while Miami Beach is a popular destination for spring breakers, it is clear that caution needs to be exercised to ensure that everyone enjoys what the area has to offer safely. The curfew and other measures may be inconvenient, but they are necessary to prevent further violence and protect the vibrant community that makes this area so special.