Police Officer Who Allegedly Gave Homeless Man A Feces Sandwich Gets To Keep His Job
Matthew Luckhurst is a police officer who allegedly gave a sandwich full of human feces to a homeless man. Officer Luckhurst recently won an appeal and will be able to continue working as a policeman.
The bicycle officer from San Antonio is was accused of placing human poo on a piece of bread, placing it in a Styrofoam container, and laying it next to a homeless person under a bypass.
Luckhurst was able to remain on the job because of a technicality through which the San Antonio Police Department is required to decide on a penalty for a suspended employee within six months of the incident.
---

Luckhurst was accused of this incident in May of 2016. He was eventually fired in November after Internal Affairs investigated the situation.
The city's Police Officers Association argued that the alleged incident probably happened in March or April of that same year.
This meant that the 180-day period was already finished, effectively nullifying Luckhurst's firing.
The violation of this 180-days rule was cited as the official reason for dropping the case.
The arbiter of the case released an official statement justifying the original actions taken against Luckhurst.
William McManus, the Chief of Police in San Antonio, stands by the original timeline provided by fellow officers who were present during the incident.
The arbitrator decided to base his decision on Luckhurst's timeline instead.
Luckhurst is facing another threat to his position and is currently on indefinite suspension.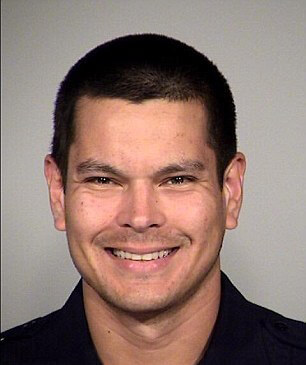 Along with another colleague, Luckhurst allegedly defecated in a stall within the woman's restroom.
It is reported that the officers then smeared a brown substance on the toilet seat.
This incident developed after fellow officers were complaining about the lack of cleanliness in the men's restroom.
The Chief of Police is dedicated to seeing Luckhurst terminated from the force for his actions.