Two committees associated with Democratic Michigan Rep. Rashida Tlaib and another "Squad"-linked committee transferred hundreds of thousands of dollars to a firm run by an anti-Israel activist over the past two years, filings show.
The progressive entities combined to push nearly $270,000 to Unbought Power, LLC, a Florida-based consulting and advocacy firm owned and operated by Rasha Mubarak, a community and political activist who has openly expressed anti-Israel viewpoints several times on social media platforms.
Many Squad members themselves have come under fire in the past over controversial remarks deemed antisemitic. Late last year, Democratic Florida Rep. Debbie Wasserman Schultz set her sights on Tlaib after she claimed individuals couldn't be progressive if they support Israel. Democratic Minnesota Rep. Ilhan Omar has repeatedly been in hot water over her Israel-related comments.
The Squad-linked money flowed to Mubarak's firm this past election cycle. Tlaib's campaign paid Unbought Power $179,000 for fundraising services in 2021 and 2022. At the same time, her leadership PAC, Rooted in Community Leadership, added $44,000 in payments, a Fox News Digital review of Federal Election Commission (FEC) filings found. Mubarak, meanwhile, also serves as treasurer of Tlaib's leadership PAC, according to its records.
The Squad Victory Fund, a joint fundraiser that props up the campaigns and leadership committees of the far-left Squad members, including Tlaib, Omar, and Democratic New York Rep. Alexandria Ocasio-Cortez, also wired several payments to the company. The fund added Unbought Power to its payroll last summer and paid $44,000 to Mubarak's firm for fundraising help for the remainder of the year, their filings show.
Tlaib's two committees and the Squad Victory Fund were the only federal entities to pay Mubarak's consulting company, according to a search of the FEC database. They did not respond to a Fox News Digital request for comment.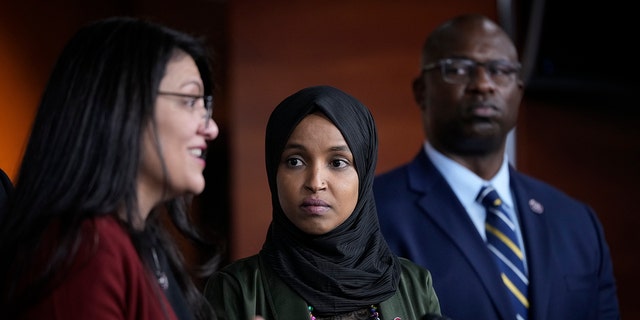 Mubarak has a history of bashing Israel, and she's taken to Twitter numerous times to hit what she calls its "state-sanctioned violence," according to tweets previously reviewed by Fox News Digital before she made her account private.
"These aren't clashes— it's an ongoing occupation," the Palestinian activist tweeted in May 2021. "These aren't evictions— they are forced expulsions. This isn't a conflict— it's settler colonialism, it's ethnic cleansing, it's oppression, it's apartheid."
"Say it loud. Say it clear. Palestine will be FREE," she added.
Mubarak also attacked Jewish Florida Democratic Rep. Ted Deutch in September 2021 after he had pushed back against Tlaib when she labeled Israel an apartheid state.
"Oh look it's [Deutch] throwing another tantrum," Mubarak tweeted. "He used his time to attack [Tlaib] for underscoring facts also made by Human Rights Watch [and B'Tselem] — Israel is indeed an apartheid state."
"He's flustered [because] how else does one rebuttal the truth?" she added. "Bullying [and] disparagement."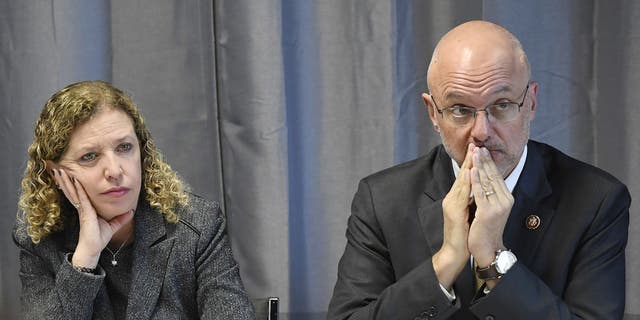 Mubarak did not respond to a Fox News Digital request for comment.
Mubarak is not the only anti-Israel activist with ties to Tlaib's campaign. Maher Abdel Qader, a Palestinian activist with a history of antisemitic social media posts, has also been linked to her committee.
Abdel Qader previously shared a video that called Jews "satanic" and questioned whether 6 million had died in the Holocaust. He's also participated in several fundraising events with Tlaib over the years.
Abdel Qader has been a key Tlaib fundraiser and donor and acted as the chairman of her finance committee during her 2018 campaign. As a token of appreciation, Tlaib presented Abdel Qader with a medal in April 2018.
Fox News Digital's Cameron Cawthorne contributed to this report.