Teacher Arrested After Forcibly Cutting A Student's Hair While Singing The National Anthem
A teacher named Margaret Geiszinger is in trouble after she decided that she wanted to make an example out of one of her students.
The students had reportedly been bringing their cell phones to class and acting up.
She decided to punish one of the students by having him sit in a chair while she cut his hair. She also sang "The Star Spangled Banner."
---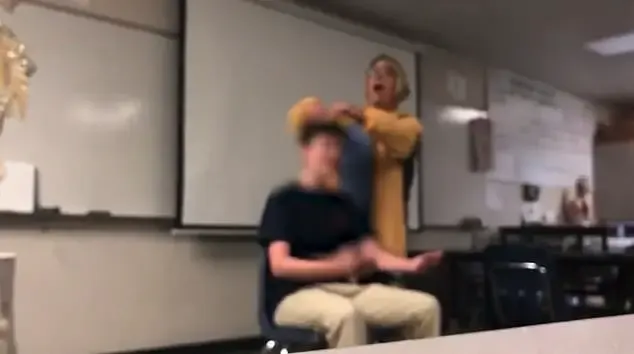 After she cut the boy's hair, she targeted a female student. She also chased students with a pair of scissors in her hand. The students screamed in fear.
The students said that the teacher came into the classroom with a pair of scissors and told them that it was haircut day.
One student described the incident to KFSN. They stated that the teacher thought that the incident was funny.
The teacher said that she was joking when she said that she was going to cut the boy's hair. However, she really did cut his hair.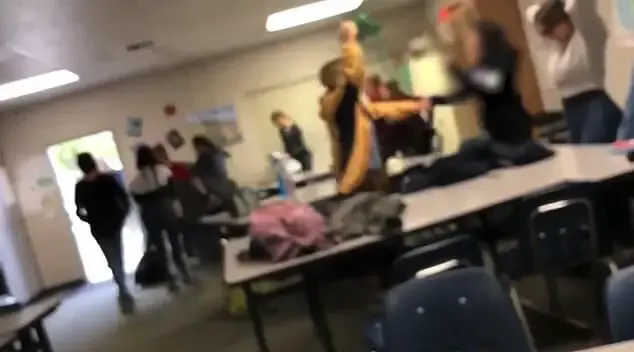 According to the student, Margaret tossed large chunks of hair over her shoulder as she sang "The National Anthem."
The student, whose name has not been revealed, stated that they were frightened by the incident. They ran out of the classroom and went to the principal's office.
They stated that they hope they never see her again. They also said that they will never respect her as an authority figure.
The entire incident was caught on video. The College of Sequoias intervened when they saw the video.
Margaret was arrested for the incident. She is being charged with child endangerment. Her bond is $100,000.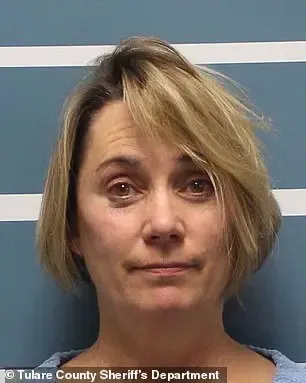 Kevin Mizner is the police chief. He stated that this is just one of the many strange incidents that has occurred at the University Preparatory High School, which is located in Visalia, California.
The school has stated that the teacher will not be returning. If she is convicted of the charges, then she can spend three years and six months in jail.
The teacher has commented on the incident. He stated that he is shocked and confused by the incident. He also said that his wife's behavior is out of character.