Teenager Saves Veteran Who Collapsed From Heart Arrhythmia
Lexi Lindsey is one high schooler you won't soon forget about.She attends Bedford North Lawrence High School in Indiana as a senior this year.
Along with her regular high school studies, she is also enrolled at North Lawrence Career Center which helps her decide what career path will be best for her.
She has already received training in first aid, CPR, and the process for responding to a medical emergency.
---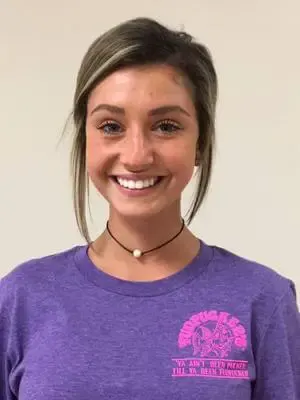 This training must have been on her mind when she least expected to be using it.
While Lexi and a friend were on their way to a concert, they noticed a car that was parked to the side of the road.
They could tell that the driver was trying to be noticed.
Lexi recalls that the driver was waving his arms around and then he dropped to the ground. This is when she yelled for her friend to stop the car.
Lexi then ran over to the man who had fallen out into the road. She pulled him back to safety and called 911.
He was able to let her know that he had an internal defibrillator.
This was due to heart issues from the past and how he was currently suffering from arrhythmia.
While she was accessing him, he began to have a seizure.
Lexi was able to place him on his side and keep him safe, while waiting to perform CPR if he needed it.
She was able to keep the man awake and calm until the ambulance was on site.
The man was happy to tell the EMTs that Lexi was the reason he was still alive.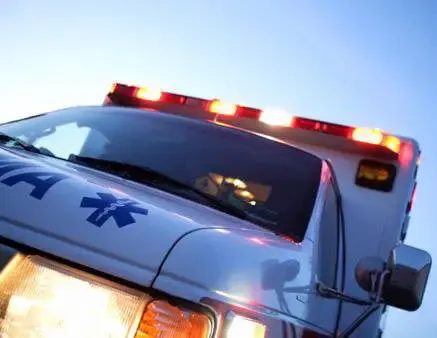 She later learned that the man she saved was Brian Putt.
He has two children and is a Navy veteran.
After Brian recovered, he was able to obtain Lexi's name.
He wanted to meet her and thank her for saving him.
This is when he made the decision to visit her in her classroom at NLCC.
He walked into the classroom carrying a beautiful bouquet of flowers for the girl that gave him another chance at life.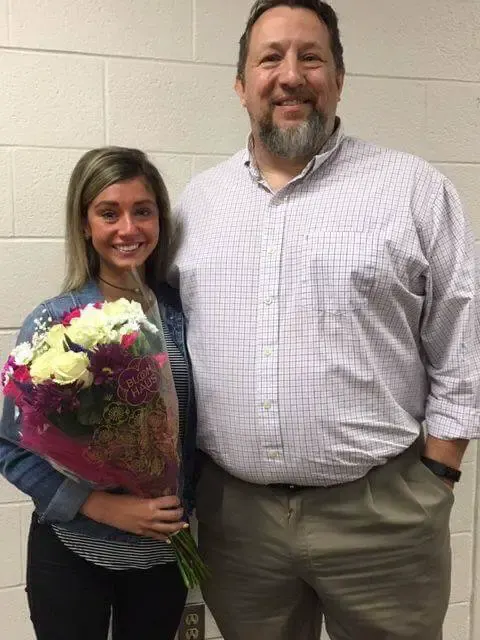 Brian was able to talk to the class and bragged on Lexi.
He explained how he had seen grown adults in the Navy loose it under stress but that wasn't in Lexi's nature.
She had a true gift of how to react in the time of need.
He went on to talk of her character and how she was an astounding person for the choices that she made.
He then took out a pin that was adorned with dolphins by a submarine.
Brian explained that it took him 20 years to earn this pin. It wasn't a small task either.
He revealed the date that he was pinned on October 19th, 1993.
Then, he placed the pin on Lexi and told her that she had earned the dolphins.
Lexi was quick to stop and help. Without her, Brian's life may be nonexistent.
She is a true hero and will make a great addition to the medical field.
Be sure to share this story and hopefully you can inspire someone else to make the decision to help others in need.