The Crimes Of Derrick Todd Lee, The Baton Rouge Serial Killer Who Raped And Murdered Seven Women
After the violent deaths of three women in the late 1990s and early 2000s, the Baton Rouge Police Department knew they had a serial killer on their hands.
The world would come to find it was the work of Derrick Todd Lee, a Louisiana man whose abusive upbringing and explosive nature created a recipe for disaster.
By the time he was captured, Lee had killed seven women — at least, that's how many the Baton Rouge police have confirmed. But some think he has more than double that amount of victims. This is the story of serial killer Derrick Todd Lee.
---
Derrick Todd Lee's Tumultuous Childhood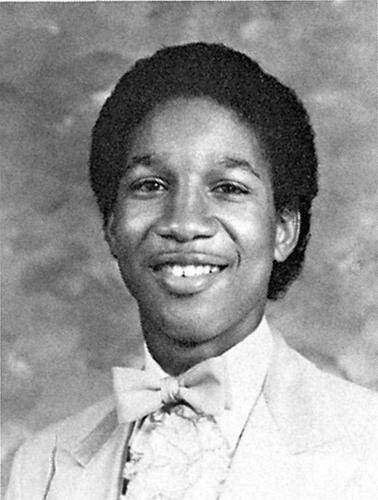 Derrick Todd Lee was born Nov. 5, 1968, in St. Francisville, Louisiana. Lee dealt with a very dysfunctional and abusive home life from the get-go.
According to WAFB, attorneys for Lee said his biological father had bipolar disorder and psychosis and was largely out of the picture in both his and his 13 siblings and half-siblings' lives.
At only three years old, his stepfather would reportedly beat him as his mother watched. Lee failed to find relief at school. His fellow students mocked him for being in special needs classes there.
They would call him "retarded" and make fun of how he called his teacher "momma" and sucked his thumb in class.
While Derrick Todd Lee's parents and peers abused and bullied him, Lee looked for ways to express his anger. He found somewhat of a release in becoming his neighborhood's peeping tom and abusing animals.
On several occasions, police arrested Lee on voyeurism, stalking, and burglary charges. From these experiences, Lee learned how to smooth talk his way out of bad situations he found himself in.
He would later use these skills to transform into a violent, unremorseful adult.
An Adulthood Marred With Violence
As Derrick Todd Lee Lee got older, life didn't get easier. Lee dropped out of school after the 11th grade due to his difficulties with bullying and behavioral problems.
Things didn't seem to get better after leaving school, either. For one, he continued to live with his mother, whom he became increasingly combative towards. By this point, authorities had arrested him for several offenses.
On one occasion, Lee reportedly lit his own car on fire to collect the insurance money and attacked the mother of a man who accused him of peeping.
One of the few silver linings to Lee's life came in September 1988 when he married Jacqueline Denise Sims. The couple had two children together but decided to split after Lee abused her and threatened Sims' father with a gun in 1989.
That same year, Lee started a fistfight at a bar in St. Francisville, and authorities arrested him for disturbing the peace.
Lee's problematic behavior became intense enough for the courts to recommend therapy, but he never showed up to the appointments.
To any outside observer, Lee's life looked like it was on a steady downhill trajectory. Still, the violence he later succumbed to was far more shocking than anyone would have imagined.
Derrick Todd Lee Begins His Decade-Long Killing Spree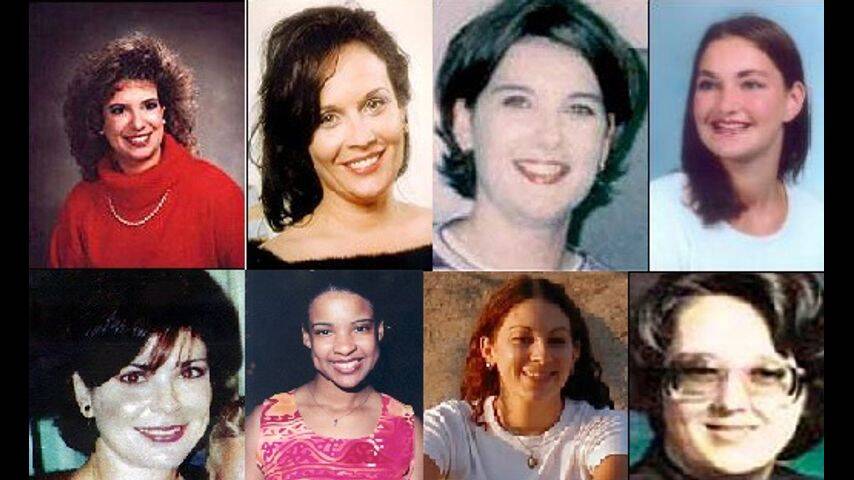 Though never proven definitively, it's thought that Lee's first victim was Connie Warner, an accountant from Zachary, Louisiana. Warner lived at the Oak Shadow subdivision — and so did Lee.
Between Aug. 23 and Aug. 24, 1992, Warner disappeared. Authorities found her body on Sept. 2 near the state capitol building.
Unfortunately, Hurricane Andrew blew through on Aug. 26, washing away crucial evidence at the crime scene. An autopsy found that Warner likely died of a skull fracture caused by an intense beating.
According to The Advocate, the Zachary Police Department suspected Derrick Todd Lee immediately, but a lack of physical evidence prevented them from arresting him.
The next attack took place in April 1998. Lee abducted Randi Mebruer from her home in Zachary while her toddler slept peacefully in one of the bedrooms. Lee then raped, beat, and stabbed Mebruer to death.
The next murder occurred in September 2001 when Lee raped and stabbed Gina Green in Baton Rouge. He struck again in January 2002, beating and stabbing 21-year-old Geralyn DeSoto in Addis. In May of the same year, Lee raped and stabbed Charlotte Pace, a recent LSU graduate, to death in Baton Rouge.
Derrick Todd Lee's final three known victims were Pam Kinamore, Trineisha Colomb, and Carrie Yoder. Lee had raped and slit Kinamore's throat on July 12, 2002. Colomb had been raped and beaten to death on Nov. 21, 2002, and Yoder had been raped and strangled on March 3, 2003.
These are the confirmed victims of Lee, but investigators believe there could be as many as 17.
In many cases, Lee pretended to be a kind stranger asking for help. When the victims obliged, Lee would turn deadly.
Police Capture The Baton Rouge Serial Killer
With the sudden surge in disappearances and violent murders, police were on the hunt for a serial killer. Thankfully, Derrick Todd Lee's name was on their radar from day one.
During the investigation, a woman named Dianne Alexander came to police to report that an African American male had attempted to rape and strangle her in her home on July 9, 2002. This man came to her home asking to use the telephone. When she agreed and opened the door, Lee attacked her.
Thankfully, Alexander's son came home and scared Lee off during the attack. From this encounter, authorities better understood the attacker's physical description and car.
Authorities extracted physical evidence from several of the crime scenes. Although an initial FBI report found that the killer was likely a white male between the ages of 25 and 35, a Florida lab notified police that the forensic evidence they collected likely came from an African-American male.
With this, authorities looked deeper into Derrick Todd Lee.
According to court documents, authorities collected a DNA sample from Lee on May 5, 2003, and tested it against forensic evidence at the crime scenes. It was a match for Green, Pace, Kinamore, Colomb, and Yoder.
When police went to Lee's home to arrest him for the murders, they found that he had fled the state. However, it didn't take long for authorities to track him down to Atlanta and arrest him there on May 27, 2003.
Atlanta Police Chief Richard Pennington stated that Lee did not resist arrest, as reported by WBRZ.
"I know now that we have taken a very dangerous person that's a serial murder suspect off the streets of Atlanta, and I'm sure the citizens of Louisiana are proud as well that we've taken this very dangerous person off our streets," Pennington stated.
Derrick Todd Lee was found guilty of the murders of Geralyn Desoto and Charlotte Pace and sentenced to death.
For the victims' families, it was some amount of justice.
However, Lee never reached his execution day, as he passed away from heart disease in 2016 at 47.
"I was not disappointed to hear that he died of natural causes," John Sinquefield, Louisiana's deputy attorney general, stated to A&E. "That assured me he would never get out. I think justice was done for the victims."