To Help Gay Son, 61-Year-Old Woman Gives Birth To Own Grandchild
Love is incredible and can make people do things that isn't deemed as "normal".
This is exactly the feelings that Cecile Eledge had. At 61 years old, she decided to give her son, Matthew Eledge, and his husband a chance to have their own child.
Without hesitation, she volunteered to be their surrogate. This couple from Omaha, Nebraska couldn't have been happier. Their story quickly spread across social media.
---
It's pretty rare that a 61 gives birth, especially for her son.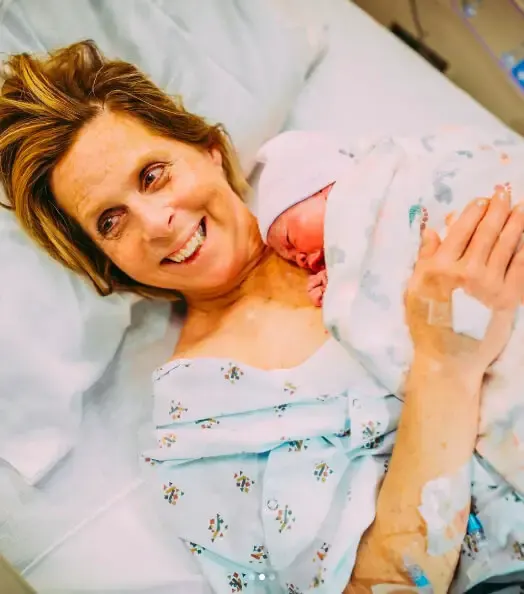 This process wasn't quick.
Due to Cecile's age, it took two years.
She was under care during this time at Methodist Women's Hospital located in Omaha.
There she went through many tests and procedures to be sure that the pregnancy and birth was something that her body could handle.
Finally after a long wait, she was cleared to go.
Her body was deemed healthy enough to go through it.
Baby girl was born on March 25th through natural birth.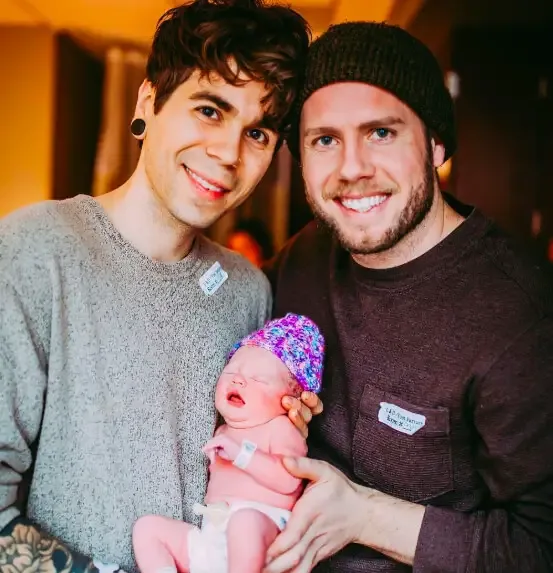 No c-section was needed. She was amazingly healthy!
The little one weighed in at 5 lbs and 13 ounces.
Her name is just as beautiful as she is, Uma Louise Dougherty-Eledge. Matthew and his husband, Elliot Dougherty, are now the proud parents that they longed to be.
As soon as Cecile found out that her son desired a child, she volunteered without hesitation.
She voiced to Fox42 "It was natural instinct".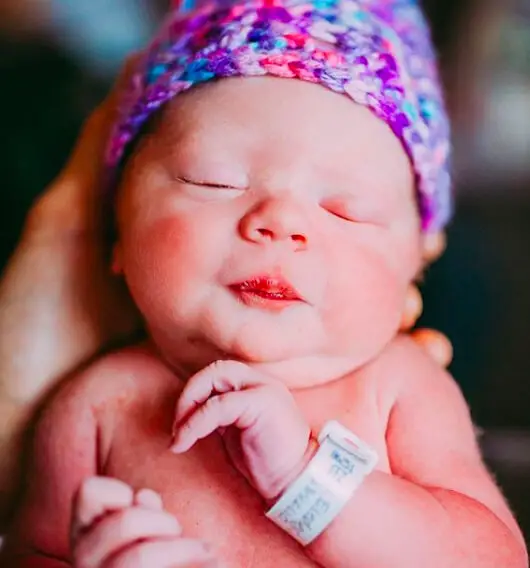 Amazingly the first embryo transfer took.
This was likely due to the great health that she was in.
This was very beneficial for them as the cost of the egg retrieval is around $12k alone.
This is in addition to the $40k that is spent on IVF.
The egg was donated by Elliot's sister and the sperm was from Matthew.
This would determine that both sides of their family would be included.
Matthew and Elliot couldn't be any happier.
They are very grateful to Cecile for everything.
Cecile along with her son and Elliot are now taking a much needed break as they welcome baby Uma into the world.
Although Cecile's story is rare, it's not the only, or even the first time that a grandmother has given birth to her grandchild.
At 47, a women named Pat Anthony was able to birth to her grandchildren that just happened to be triplets!
In 2016, a woman that lives in Greece gave birth at an astonishing age of 67.
She is now known to be the oldest surrogate in the world.