Town Refuses To Help Poor Eagle Hanging From A Tree, So Army Veteran Steps In
Residents of Rush City in Minnesota had been noticing a distressed bald eagle dangling 70 feet above ground from a tree for more than 2 days. While many locals didn't care about the plight of the bird, some believed that she was already dead. However, army veteran Jason Galvin knew that he had to do something.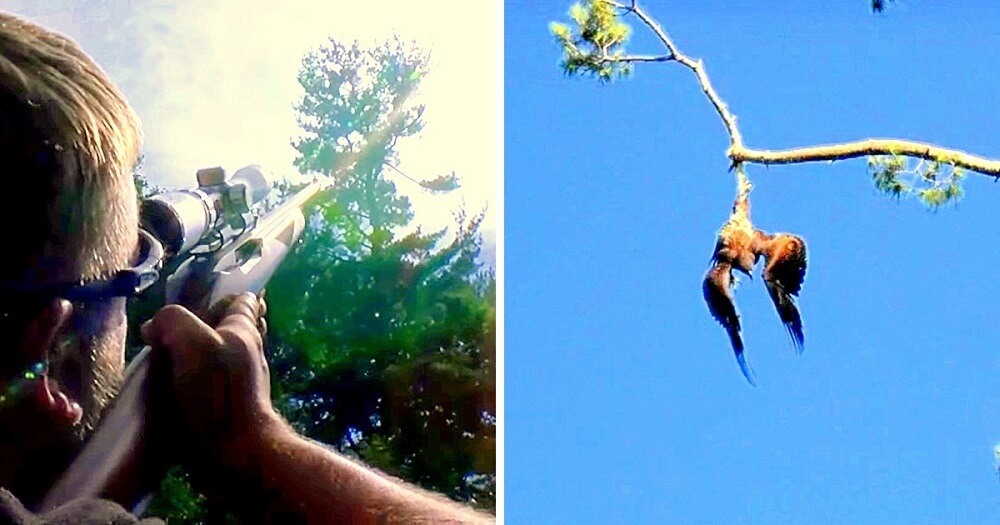 Source: WCCO – CBS Minnesota/YouTube | Jackie Gervais Galvin/Facebook
---
Jason watched the bird for hours using his binoculars and realized that she was still alive. He decided to put his military training to good use and free the bird by using his rifle. While neighbors kept dissuading Jason by stating "compromised security measures" and "liability issues", Jason was determined to help the suffering eagle.
Jason reached the tree when the sun was blistering hot, and aimed his rifle toward the branch where the eagle was entangled. Over the next few hours, Jason carefully fired more than 150 shots in the same spot on the branch. Finally, one lucky shot pierced the branch and the eagle fell into the bushes below.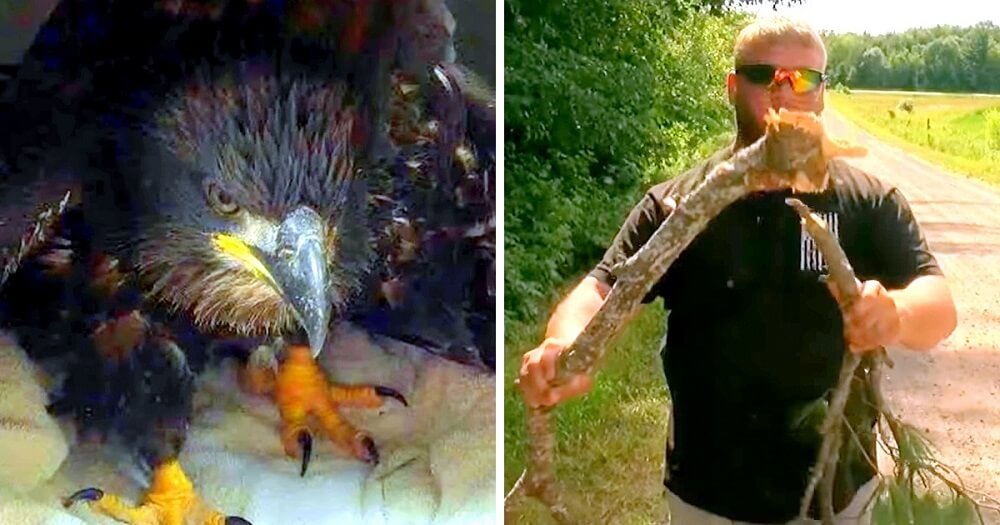 Source: WCCO – CBS Minnesota/YouTube | Jackie Gervais Galvin/Facebook
The eagle is now recovering at a local rescue center. She has been poetically named "Freedom", as Jason freed her during the 4th of July weekend! She will be released into her habitat once she is fully healed. What a heart-stopping rescue! Let's get the news out and honor this courageous veteran!
Click the video below to watch a report on how the compassionate veteran rescued the bird!